Issue 33
August 2020
By Kim Collings
1. Beast Profiles
2. Nutrition
3. Looking Ahead
---
Articles and interviews dedicated to reporting on the amazing people and stories of Your Beast Team!
Meet Kelly Cole! For someone who claims to hate running, Kelly is very involved within the running community. She started a local running group to get people involved and motivated (Puget Sound Runners), and ran 52 races in 2019 (23 OCR)! She works full time as a Director of Operations for a restaurant, and what she misses most about live Spartan races is seeing all her Beasts OCR teammates!
What was your first OCR race and what made you decide to try it?
The Spartan Beast in 2016 – Snohomish venue. I had been working out with a personal trainer, and was probably in the best shape of my adult life. My coworkers friend said "we're doing a Spartan race next month – you should join!" He ended up paying for my registration and forcing me into something I knew absolutely NOTHING about. I had done the Survivor Mud Run and Warrior Dash once before, so I figured it was a piece of cake (3 miles to 15 miles, no big deal). The reason I didn't say my first race were the other 2 is because compared to Spartan, they're child's play. I wore workout clothes and running shoes, and it was miserable. I had also never done anything beyond a 10k. People called me crazy.
How has OCR helped you overcome challenges?
Whenever you hear me speak about OCR's, I focus on the mental aspect of it. It is as challenging physically as it is mentally. When you want to give up and think you can't do it, or get frustrated with all the burpees, you somehow still cross the finish line. It has taught me that your mind is a powerful tool, and if you put the right effort in, you'll always find the finish line. I also missed most of the obstacles my first race, which made me want to train and come back to give them another shot, and it's a huge feat once you hit that bell after failing the first time (or second, or 10th time).

What do you love most about the OCR Community?
The people are amazing. They are family, even if you haven't met them. You all understand what it takes to survive, and you pull together to reach the same goal. I have made the best of friends in this community, and I couldn't imaging my life without so many people, even if I've only met them at one race. There's a special bond that outsiders just don't understand, but I'm trying to get them all involved!

Who inspires you?
All the Beasts. From taco miles, bucket carries, and other wild stuff we all do, it's inspiring. To find the fun in exercise and to always keep things fresh, welcoming everyone. Even when I'm feeling unmotivated and down, it always seems like someone reaches out and has the advice I need. The positivity and keep going attitude is something I am proud to be a part of. We are very selfless, always wanting to do better for others, and I love that.
What is your favorite OCR memory?
Finishing my final race (Central CA Beast 2019) to get my x7 Trifecta. It almost didn't happen because I twisted my ankle the weekend prior at the Central FL race. From hating my first race and saying there's no way I'd ever do something like that again, I never thought I'd run 23 in a year. That was a super cool accomplishment, and I'm glad I decided to come back. People still call me crazy.

What is your favorite and least favorite obstacles?
Favorite: Rope Climb / Least Favorite: Stairway to Sparta **BEAST MODE STYLE**

What length of race do you like best?
The Super. It's the perfect amount of running to obstacle ratio. And my favorite color is blue.
Tell us something about yourself that few people know, whether OCR related or not.
I can't straighten my left arm… which is one reason completing any obstacle is a huge success for me. I broke in in 1997, and went through a really tough year of physical therapy. After that year, the doctor said my arm probably would've healed on it's own, but physical therapy caused cartilage to build up. So carrying heavy things (even groceries) or hanging from things (monkey bars) kills. But what do we do? Overcome obstacles!

What are your goals for 2020?
Not to gain the Covid-19. My main goal is to do a Spartan race! I want to find a better training regimen, and focus on what is important in life (a mile instead of margaritas). Now is the time to work and focus on yourself, so I am going to get myself ready for the next live race!
---
2. Beast Nutrition
Olive Oil
Olive Oil Fun Facts:
Greece is the world's third largest producer of olive oil and the world's largest exporter of extra virgin olive oil. Its extra virgin olive oil is so good that it is exported even to countries such as Italy and Spain.
Olive oil is extremely high in oleic acid which is used to reduce blood pressure. Olive oil also contains many antioxidants including vitamin E, carotenoids and oleuropein.
Extra virgin olive oil comes from the first pressing of the olives with no chemicals used to extract the oil. This means it has a wonderful, fresh, clean taste.
Olive oil is believed to have a protective effect against a variety of cancers, including breast, prostate, endometrium and digestive tract.
The fresher the olive oil, the better the taste. After a year or so, oil is best used for cooking and fresh oil used for salad dressings and other cold uses.
Olive oil has a higher proportion of monounsaturated fats than animal fat, which is often high in saturated fat. Studies have indicated that if you replace saturated fats with monounsaturated fats, you can lower your risk of coronary heart disease.
Because oil flows from the olives naturally when they are crushed, the vitamins and natural ingredients are not destroyed with chemicals and preservatives.
Greek people eat an average of 26 litres of olive oil each every year!
Studies have shown that olive oil reduces bad cholesterol (LDL) and increases levels of good cholesterol (HDL).
One olive tree can produce around four litres of oil every year for hundreds of years.
Article and Photo Credit: https://epochproducts.com/blog/10-facts-about-olive-oil/

Recipe:
Spaghetti with Garlic and Olive Oil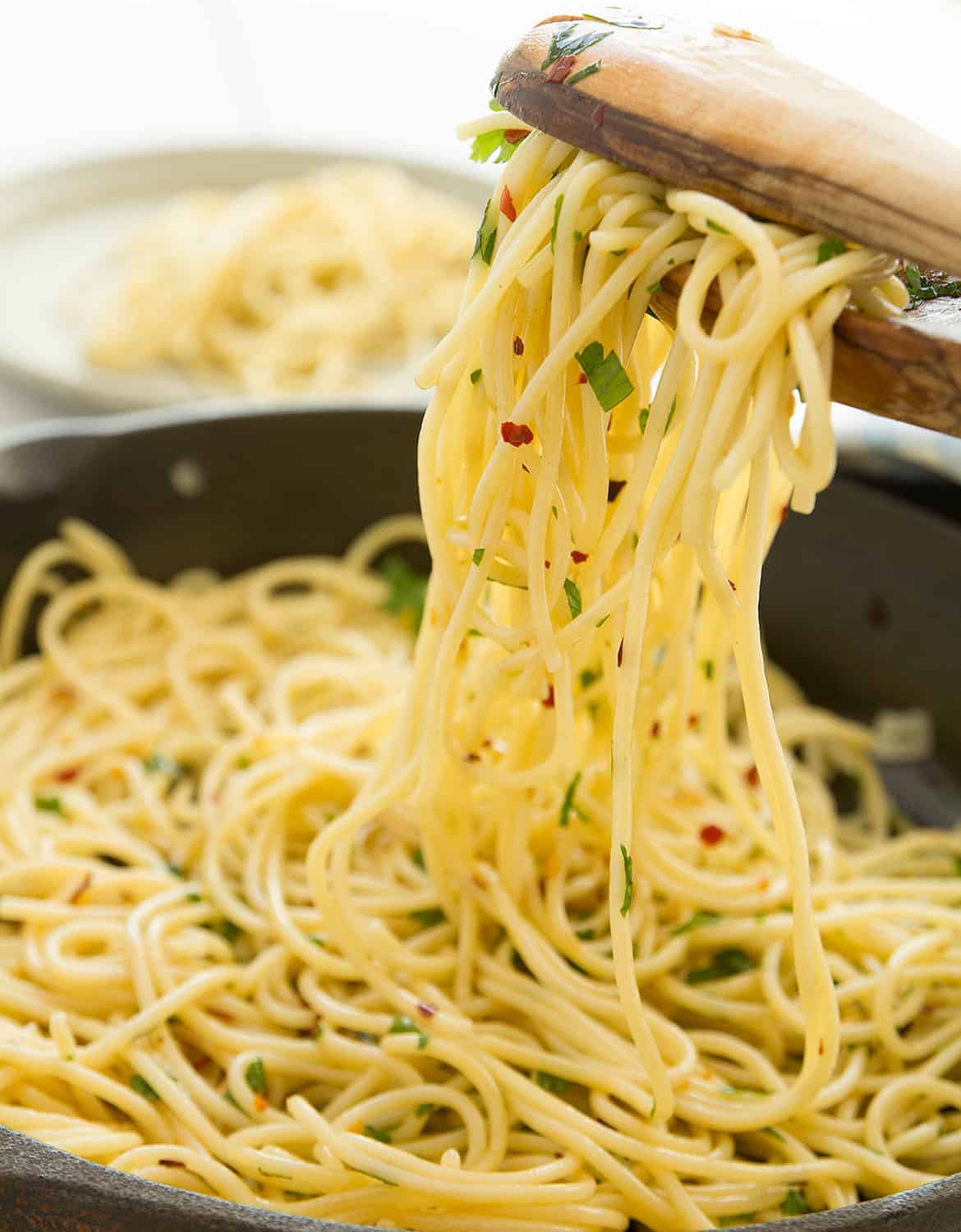 This Italian pasta dish requires a few inexpensive ingredients, little effort, and it's ready in 10 minutes. Use whole grain pasta to up the nutritional value.
Ingredients:
Regular or whole grain spaghetti
Extra virgin olive oil
Garlic
Fresh or dried chili flakes
Salt
Parmesan cheese (optional)
Parsley (optional)
Instructions:
Cook your spaghetti until al dente
Meantime, fry gently garlic and chili in olive oil
Drain spaghetti, reserve 1/2 cup cooking water
Add spaghetti and parley to the skillet
Add as much cooking water as needed to make the pasta moist
Stir well to coat
If you don't keep it vegan, serve with parmesan cheese
Sprinkle extra chili flakes and parsley, if you like. Enjoy!
Article and Photo Credit: https://theclevermeal.com/spaghetti-garlic-olive-oil/
---
3. Looking Ahead
The Beast Report: August 2020