Issue 36
November 2020
By Kim Collings
1. Beast Profiles
2. Nutrition
---
Articles and interviews dedicated to reporting on the amazing people and stories of Your Beast Team!
Meet James Lapine! "In the beginning of 2013 I was tormented by post traumatic stress and depression. Anxiety was getting the best of me and I weighed 260+ lbs. I had allowed my wounds from combat to hinder me for far too long, a battle damaged left shoulder, pinched sciatica, and arthritis in my hands and knees. In Feb of 2013, my family came together and we set out on a journey to transform ourselves. A year later I had done that exact thing; weighing 183 lbs, off of 7 different meds, which I had been on for 8 years, I felt renewed and finally in control of the wickedness within."
What was your first OCR race and what made you decide to try it?
I heard about the Spartan race in Washougal and accepted the challenge. I fed my mind and body healthy nutrition and began to train. I was amazed I could run again, lift again, things I had not been able to do in quite some time. By August I had regained 12 lbs of lean muscle at 195 lbs and became a Spartan race finisher at the 2014 Spartan Pac West Sprint (Portland Spring) in Washougal.
How has OCR helped you overcome challenges?
OCR has been beyond what I ever expected. The fellowship, the challenges, it has been a lifesaver, and I mean that. I had been on a long road alone, struggling with the post traumatic stress. My family was falling apart, my marriage was at its wits end. OCR empowered me to continue to change, to restore more than what was lost. Overcoming obstacles on the course, at home, and everywhere else.
What do you love most about the OCR Community?
The most important aspect of OCR for me is the fellowship, I love it so much, through OCR we are united, diverse, and strong. This family, like I have said, was something I was missing in my life and one of the essential keys to my recovery and ongoing journey to being a better person.
Who inspires you?
When it comes to who inspires, me, that's hard to answer. So many do, so many in our community inspire one another to rise up. There is one Spartan that truly does inspire, me, my oldest daughter. In 2017, she was really struggling with her anxiety, in spite of this, on 3 days notice, she accepted the challenge and joined me at the Seattle Beast. To see her overcome and conquer those obstacles was amazing, to experience our team Beasts OCR come together and encourage her to strive forward was incredible. We finished that race together, but from there my daughter was reborn, like a Phoenix. She took a leap of Faith and went on a mission trip to Turkey on the Syrian border, she took on the challenge to do the running start program in high school, getting a jumpstart in college. Lillie has accomplished so much in these last few years, she is a great inspiration in my life.
Another person that inspires me is my oldest child, my son Shawn. Shawn has high functioning autism and has struggled socially all his life. Sports has been a great outlet for him, but he has had a hard time staying focused on his academics. Covid was actually a blessing for him in his Senior year. At home he was able to give all his attention to his classes, going from C's, D's and F's to graduating with A's and B's. Throughout the school year he didn't know what he was going to do in life. Through our gentle guidance we showed him how amazing he was at taking care of animals. He helped out a horse ranch and tended to our animals as well. He decided he was going to be a Veterinarian Technician. With that he needed more experience, so he applied to work as a Kennel Attendant. On the day of his graduation, he had his first ever job interview and nailed it. This summer he has made so many improvements at the Vet clinic he works at. The Veterinarians there are inspired by his hard work and organizational skills, from a guy who once couldn't keep track of assignments..lol. Shawn is a great inspiration to those around him. He makes others want to be better at what they do. High functioning autism is not a hindrance, it's a super power.
What is your favorite OCR memory?
My favorite OCR memory, and there are many, like witnessing Nic and Kim's wedding after the Portland Sprint, to running the Portland Sprint with a large group of disabled veterans like myself, to earning my first ever Spartan Trifecta with my best friend Larry Procick or seeing Paul Opie earn his the very next year… yet my favorite memory will always be, crossing that finish line with my then 16 year old daughter Lillie at the Seattle Beast.
What length of race do you like best?
When it comes to the length of OCR races, I think 8 to 10 miles is the best, you can get in the challenges of back to back obstacles and some running to test your endurance as well.
Tell us something about yourself that few people know, whether OCR related or not.
I was raised by a teenage mother until I was 12, when my mom met my step-dad, they are still together. I am now 46 … my mom was 15 when I was born. I joined the United States Army right out of high school and served for 12 years before my combat wounds got the better of me. My wife and I have been together since December of 1999, we have three children 19, 17, 11. My wife is from Germany. I met her when I was stationed there. We've lived in our house now going on 18 years this October, near Rainier Washington, the place I grew up as a kid.
What are your goals for 2020/2021?
Larry Procick and I have challenged ourselves to train and complete a 30 mile ruck on the Rock Candy Mountain Loop, a trail rated as difficult by the ALL TRAILS APP. With that, we must be in the best condition to do so. We have also challenged ourselves next September to earn our 2021 Spartan Race Trifecta in one weekend, dedicating our medals in honor of the Fallen of September 11th, 2001 attacks. My goals for the remainder of this year is to help my family adjust to these trying situations we are in, while staying on track with my mental health. With that I will continue to go on adventures with my two dogs Akela and Link, who will also be ready for the Rock Candy Mountain challenge next summer!
Photo Credit: James Lapine, Spartan Race
---
---
2. Beast Nutrition
Fiber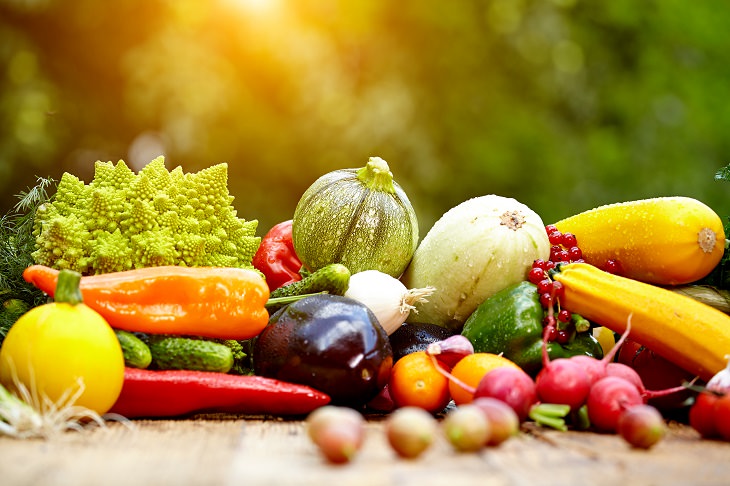 1. Fiber is a non-digestible, plant-derived carbohydrate that includes the cell wall and storage parts of plants. Fiber passes through the digestive tract virtually intact and has little caloric value.
2. There are two types of fiber: soluble fiber which dissolves in water, and insoluble fiber which does not. Both types are important for maintaining optimal health. They occur naturally in foods such as nuts, vegetables, fruits, beans, seeds, and whole grains.
3. Most of us only eat about 15 grams of fiber a day. However, the American Dietetic Association recommends eating 20-35 grams of fiber per day.
4. Fiber is found only in plant foods. Meat and dairy products contain no fiber at all.
5. Insoluble fiber attaches to waste in the body, making it bulkier and easy to get rid of. This helps to prevent heart disease, hemorrhoids, and some types of cancers.
6. Soluble fiber slows down the absorption of fats and sugars in the blood, helping to regulate blood sugar levels. It also binds with and removes cholesterol from the blood stream, lowering LDL, or "bad" levels of cholesterol.
7. Hippocrates, the Father of Medicine, was one of the first physicians to argue for the benefits of fiber in the form of bran to keep the large intestines healthy.
8. Cooking does not remove fiber from food. Furthermore, drying food does not remove it either.
9. If people doubled their intake of fiber, they could significantly reduce their risk of colon cancer.
10. Research has shown that fiber has protective effects against breast cancer.
11. For a food to be considered a good source of fiber, it must have at least 3 grams of fiber per serving. If it has at least 5 grams of fiber per serving it's considered an excellent source of fiber.
12. The digestive tract is an astonishing 28 feet long. Fiber helps to move waste along this large muscle.
13. Too much fiber is a bad thing. For example, if a person consumes more than 50 grams of fiber a day, they might start to suffer from bloating and diarrhea, which can interfere with the body's absorption of other important minerals.
14. Science has shown that those who eat the most fiber have a much lower risk of dying from any cause. The National Cancer Institute concludes that for every 10-gram increase in fiber intake, the risk of death drops by 15% in women and 10% in men.
15. The more fiber a person has in their diet, the more water they will need to keep the fiber moving through their digestive tract.
16. Foods rich in fiber help to prevent diverticulosis, which is the formation of intestinal pouches.
17. To determine how much fiber a child needs each day, take their age and divide it by 10. For example, a 7-year-old needs about 0.7 ounces of fiber per day.
18. While products such as crackers, cookies, drinks, ice cream, and sugary cereals have started to include fiber to make them appear healthier, naturally occurring fiber typically has the best health benefits.
19. The most common abdominal emergency in the Western World is appendicitis. In America alone, over 300,000 appendixes are removed each year. A diet low in fiber increases the risk of appendicitis.
20. Symptoms of low fiber intake include unhealthy bowel movements such as going less than two to three times a day. Additionally, a bowel movement should never hurt or lead to bleeding.
21. Fruit and vegetable juices have less fiber than whole fruit and veg. This is because the skin is removed when making the juice.
22. Research shows that eating an additional 14 grams of fiber per day results in a 10% decrease in calorie intake. Furthermore, long-term studies show that people who eat fiber rich foods tend to be slimmer than those who do not.
23. Historians note that the emergence of common diseases occurred in England and the United States after 1890, when a new milling technique removed fiber from whole-grain flour to produce white flour.
24. Doctors suggest that if somebody who is currently not eating enough fiber would like to increase their fiber intake, then they should increase it slowly to avoid bloating and gas.
25. Fiber is often referred to as "nature's broom" as it helps to clean out the intestinal tract.
Photo and Article Credit: https://www.ba-bamail.com/content.aspx?emailid=27368

Recipe:
Slow Cooker Chili
Ingredients
1 Tbsp olive oil
2 lbs lean ground beef
1 large yellow onion, finely chopped
3 cloves garlic, finely minced
2 (14.5 oz) cans diced tomatoes with green chilies*
3 (8 oz) cans tomato sauce
1/2 cup beef broth
2 Tbsp chili powder
2 1/2 tsp ground cumin
2 tsp paprika
2 tsp unsweetened cocoa powder
1 tsp granulated sugar
1/2 tsp ground coriander
Salt and freshly ground black pepper
1 (15 oz) can dark red kidney beans, drained and rinsed
1 (15 oz) can light red kidney beans, drained and rinsed
Shredded cheddar cheese, for serving
Instructions
Heat olive oil in a large and deep non-stick skillet over medium-high heat.
Add onion and saute 3 minutes, then add garlic and saute 30 seconds longer. Pour onions into a 6 or 7 quart slow cooker.
Return skillet to medium-high eat, add beef and cook stirring occasionally until beef has browned.
Drain most of fat from beef, leaving about 2 Tbsp in with beef (this is optional, I think it ads flavor but you can drain it all if you'd prefer). Pour browned beef into slow cooker.
Stir in diced tomatoes, tomato sauce, beef broth, chili powder, cumin, paprika, cocoa powder, sugar, coriander and season mixture with salt and pepper to taste.
Cover with lid and cook on low heat for 5 – 6 hours.
Stir in dark and light red kidney beans and allow to heat through, about 2 minutes. Serve warm with desired toppings.
Notes
Look for tomatoes with "mild" green chilies. You can also use 2 (14.5 oz) cans diced tomatoes and 1 (4 oz) can green chilies, drained.
If you want beef to brown better then sear in two batches. Only crumble and stir occasionally.
To add even more depth of flavor you can bloom the spices by sautéing them with the aromatics, add them during the last minute of sautéing the onions.
If you want to thin the chili at the end you can add in another 1/2 cup beef broth. If you like a really thick chili you can omit the beef broth altogether.
Other topping ideas include sour cream, chopped red or green onions, roasted peppers, or hot sauce.
If desired serve with baked potatoes, cornbread, biscuits, saltine crackers or tortilla chips.
Photo and Article Credit: https://www.cookingclassy.com/slow-cooker-chili/
The Beast Report: November 2020